Choir arrangements
Arrangements on request
A choir arrangement must fit the qualities and wishes of your singers. There are many arrangements 'out there' that just not quite hit the sweet spot, or are not exactly fitting your choir's musical style.

I can write an arrangement for your choir upon request. You stay in charge of how you want the arrangement to be, and together we make sure that it matches the level of your choir and your musical style.

Catalogue
I have a few hundred arrangements for you, ready to sing! If you need the arrangement to be slightly different, I can also adjust the arrangement to your wishes. See below for different pricings.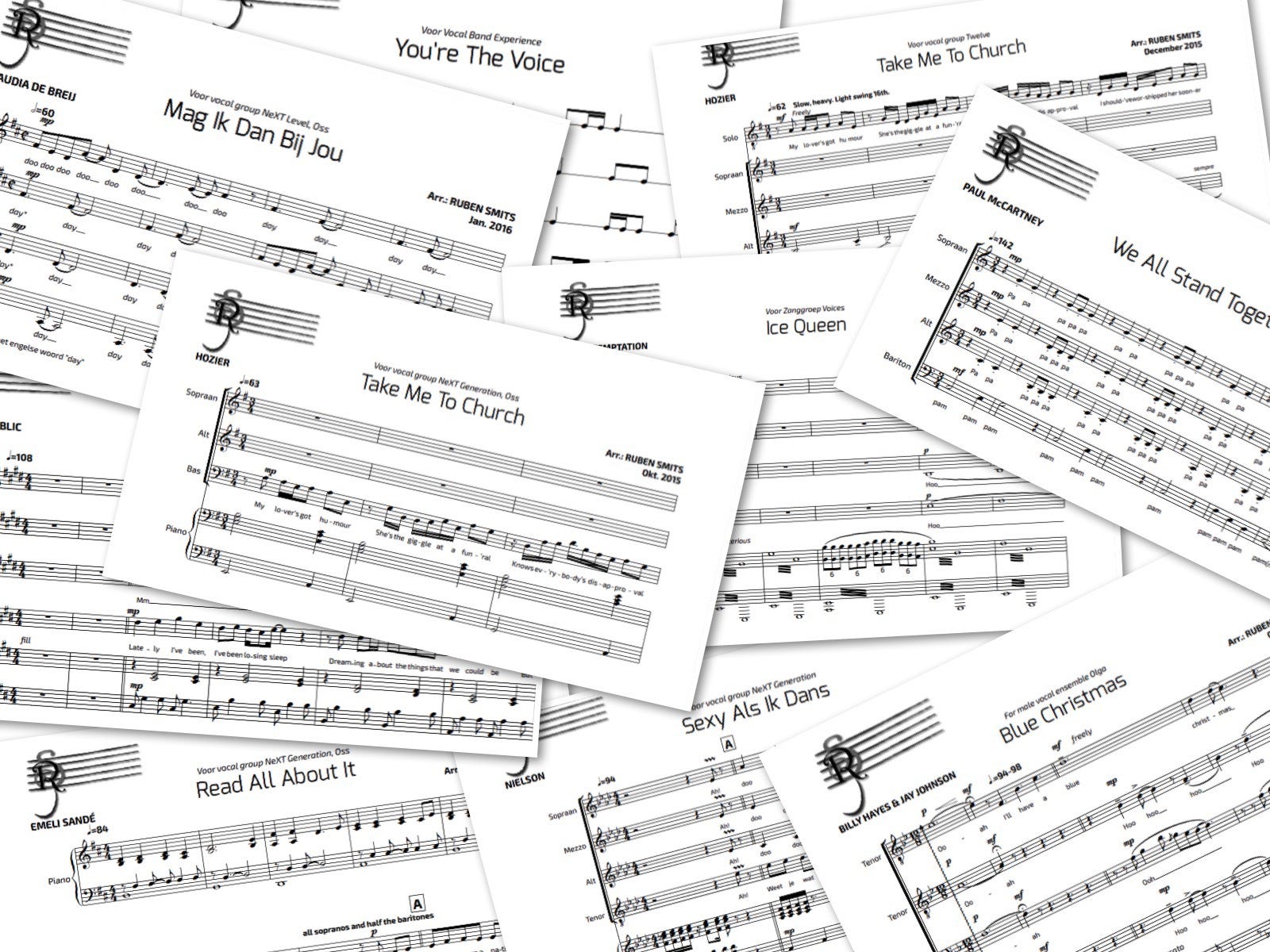 Pricings
Do you want me to write an arrangement especially for your choir? That's awesome! Below you find an overview of different fees.
On request: basic (SATB etc.)
Basic arrangements include: 3 or 4 part (SATB, SSAB, SAB, SSAA, SSA etc.), either a-capella or with piano accompaniment. Fee: 200 euro. Contact me to sort it out!
On request: elaborate (SSATTB, orchestra etc.)
Elaborate arrangements include: bigger voicings (e.g. SSATTB, a-capella or with basic accompaniment), or a 3-4 part with elaborate accompanied (e.g. combo, band or orchestra). Fee: variable. Contact me!
Catalogue arrangements are always 50 euros plus taxes.

These can be adjusted to meet your needs:
- Adjustment of voicing, e.g. SATB --> SSAA or SSA --> SSATB: for free.
- Adjustment of texture, e.g. a-capella --> accompanied or the other way around: 25 euros extra.